Teamed-up in the project
COxLAB
by
EUREKA
,
senhor PRUDÊNCIO
presents for the first time a collaboration with the unique Portuguese brand of shoes, bags and accessories
EUREKA.
The possibility of joining values that are common to both brands, like great quality standards, progressive design and the creation of products that are highly competitive in the shoe industry, were the key factors in this edition
PRUDÊNCIO X EUREKA.
The alliance of 30 years of experience in shoe manufacturing of EUREKA with senhor PRUDÊNCIO`s futuristic vision, results in a statement line for a modern consumer, that appreciates detail and pays attention to the unique aspect of a product, and defines the accomplishment of this project, well-marked by its irreverence.
senhor PRUDÊNCIO's perception of real unisex contemporary essentials is based in a worker spirit with retro-futuristic details. The use of innovative materials and textures, such as lead grey metallic leather, reinforces the narrative that was the ground element for the collaboration between the two brands.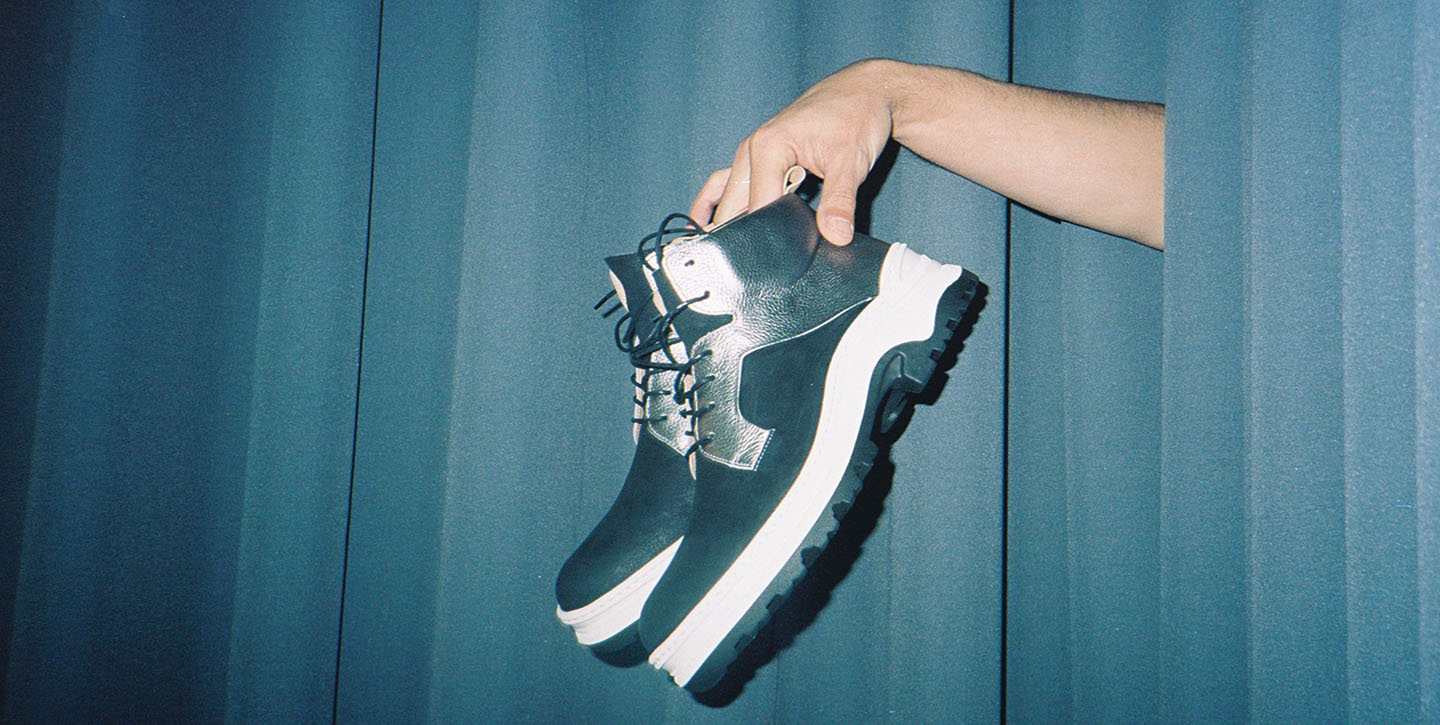 Photography: Daniel Nunes