senhor PRUDÊNCIO available at PRUDÊNCIO studio
Starting last April, senhor PRUDÊNCIO has its products available for sale at PRUDÊNCIO studio, the fashion design studio behind the brand that has recently opened a new office in Porto Historical Centre. The office has now a concept store, where the products developed by the creative team can be acquired.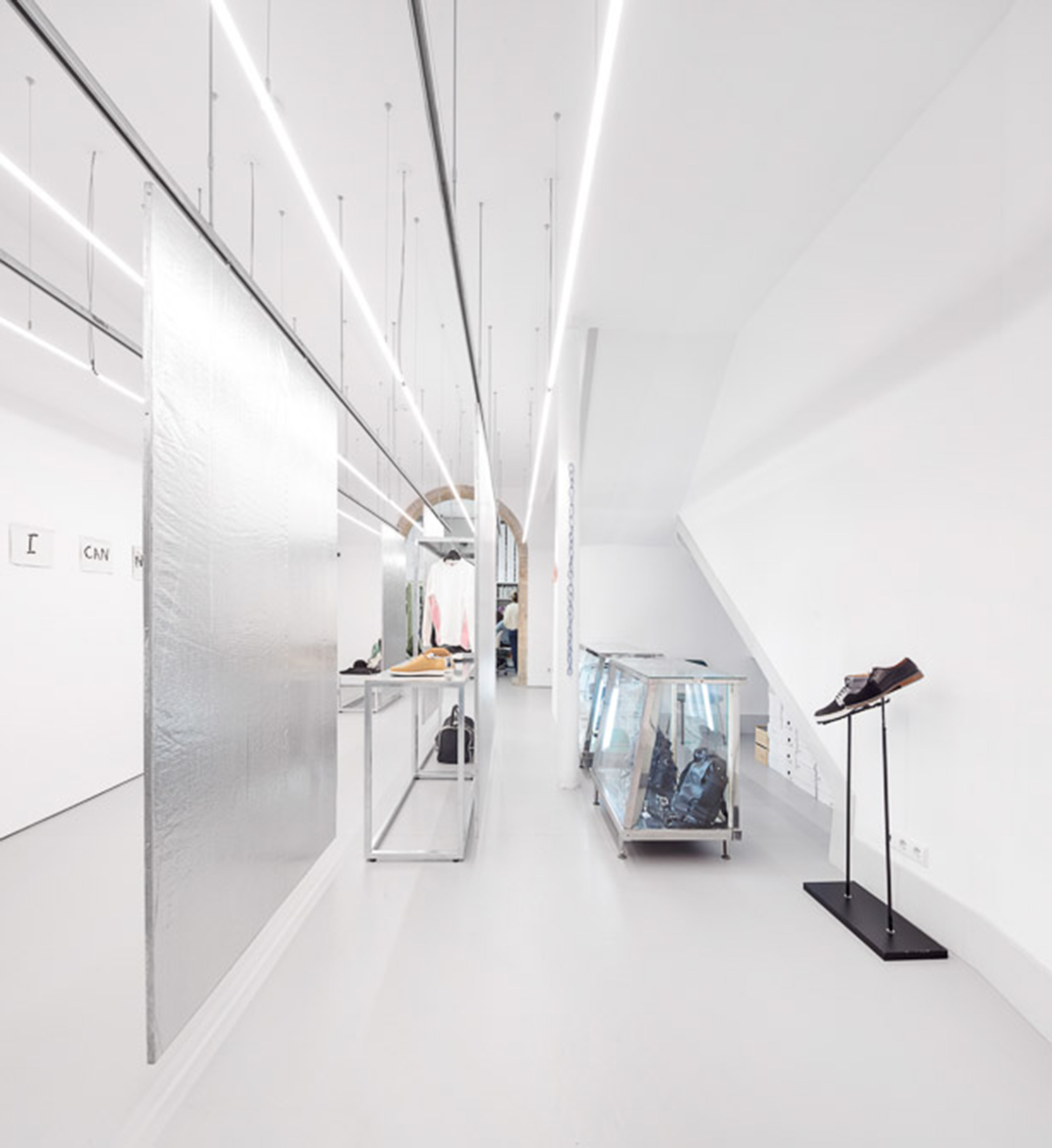 In addition to the store, the space, mutable in its essence, will feature exhibition cycles curated by artist and art critic Rita Roque, directly linked to the concerns explored by the studio in the development of the collections, which we call Lèche_Vitrine and also with other events on schedule to be announced.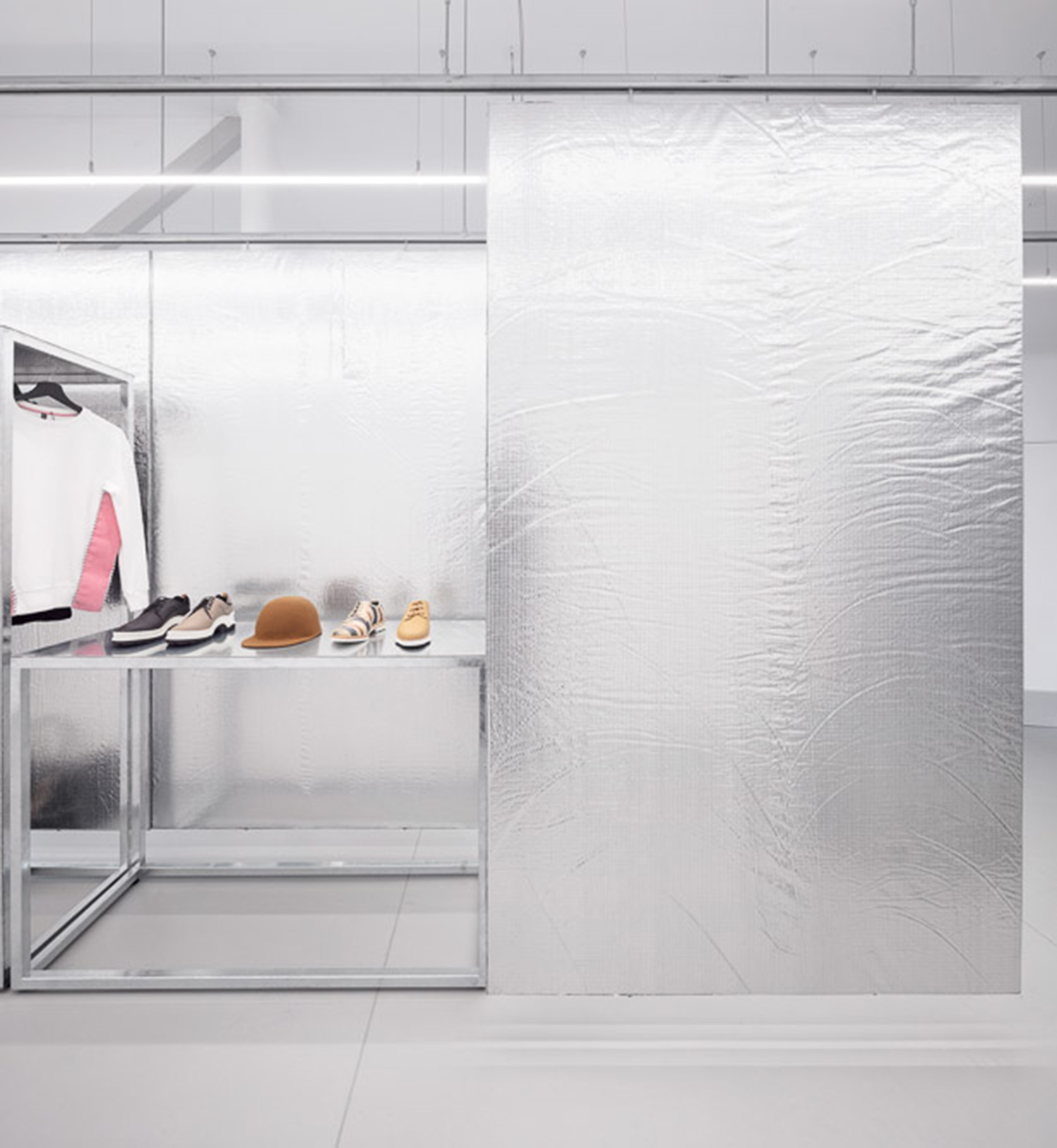 The interior design, by Andreia Garcia Architectural Affairs and Diogo Aguiar Studio, defines the store as a futuristic-looking space-installation, where rigid lines have been defined to accentuate the longitudinal character of the architecture allowing a set of layers of movable vertical panels, enabling multiple spatial compositions. In terms of materiality, the focus was on the reflective character of the galvanized metal, which constructs the furniture, and in the insulation screen, which formalizes the panels, giving the space a contemporary minimalism, reinforced by the continuous lines of lighting.